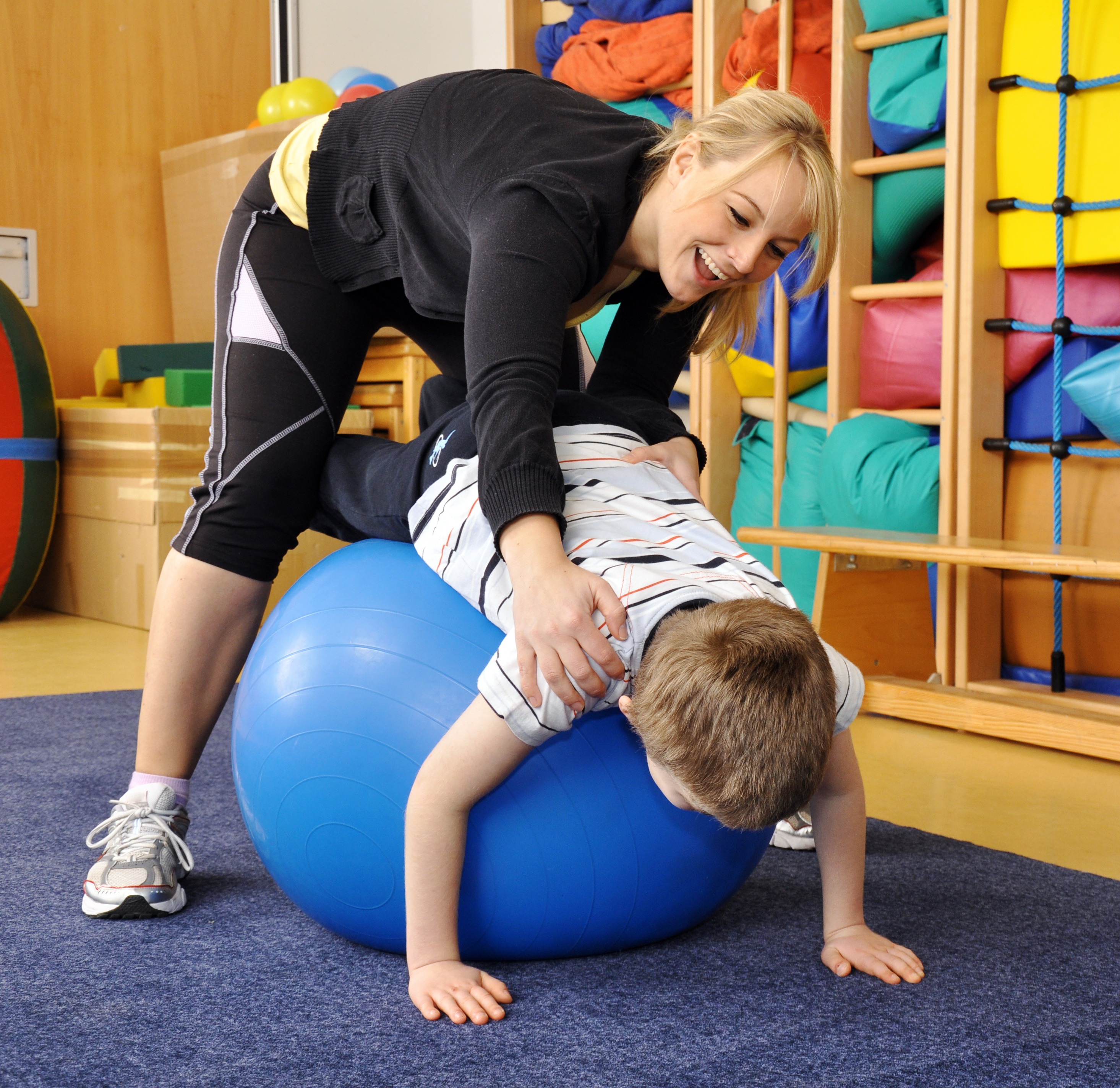 What is different about KIDZ?
Our success in pediatric therapy starts with our philosophy and a team of dedicated members who know how to achieve it.
When it comes to physical therapy, occupational therapy and speech therapy KIDZ is a top performer.  The challenges of a child or teen impacts the entire family, and we are here for you.  While it can seem overwhelming at first, it is possible to improve the daily challenges through teamwork and special care.
Our Philosophy of success
We start with our KIDZ Evaluation which assesses the patient's skills and abilities. Then we create a KIDZ Personalized Developmental Plan that will help the individual THRIVE.
Our Process
We focus on programs that build on basic skills needed to reach functional goals. Through small achievements, we are able to make BIG impacts.
Our Results
We want our patients to feel like STARZ. We encourage success through celebrating  accomplishments of all sizes. This builds HOPE, DREAMS and INDEPENDENCE for our KIDZ and their families.
WHAT MAKES KIDZ GREAT?
Our team of professionals are second to none.
Our leadership team is dedicated to providing a high quality of caring, committed and a nurturing environment for each and everyone of our KIDZ, team members, and the families that we serve.
THE LEADERSHIP TEAM
Chris Panagopoulos
Chris's years of knowledge in healthcare management and finance provides KIDZ with a strong stable foundation that allows us to receive the highest quality of pediatric therapy.
Chris joined Kidz Therapy Networks in January 2008 as General Manager of Kidz Therapy Networks. Chris insures the smooth running of the clinic and is our in-house expert in dealing with insurance companies, obtaining payments, and collectibles. Chris attended Georgia Southern University and majored in business and finance.
Meghan Panagopoulos MS OTR/L
Meghan is a full time occupational therapist and clinical director at Kidz Therapy Networks. Meghan received a Bachelors degree in Exercise Science from North Georgia College and State University in 2010. Meghan went to Brenau University and received her Masters degree in occupational therapy in 2013. She has experience in a variety of settings including school system, outpatient pediatrics, home care pediatrics, inpatient adults, outpatient adults, home care adults, and acute care for adults.Meghan has additional certifications in Modalities, Hand writing without Tears, Sensory Integration, and Splinting. Meghan has a love for children and strives to help each child to reach their goals to increase their independence.
Caroline Williams
Caroline is in charge of the day-to-day operations at KIDZ. In a fast pace, chaotic world we live in she brings stability for our patients, parents, and staff. When it comes to making sure things operate professionally, efficiently, and with the KIDZ caring attitude, it's Caroline that makes that all happen.
She has 16 years experience in managing pediatric therapy clinics. We look to her to juggle schedules, patient appointments, work with our staff, and all with a smile.
Danielle Cole
Danielle is the billing manager making sure the finances and authorizations are in good order. Danielle has been with KIDZ for many years, and plays a key role in making sure patients are permitted to receiving treatment. She prides her self in being organized and efficient when tackling some of the difficulties private insurances provide the clinic.
Therapy Team
Jessie Schares, M.Ed, CCC-SLP
Jessie Schares is a Speech-Language pathologist who has been practicing for 6 years. She holds her State License in Georgia as well as her Certificate of Clinical Competence (CCC) from the American Speech-Language Hearing Association (ASHA). Jessie received her Bachelor's and Master's of Education in Communication Disorders from Valdosta State University. She also holds her Preschool Special Education Endorsement from Georgia State University. Her experience is comprised of a variety of settings including the public school system, private pediatric clinics, and home therapy. She has specialty training in P.R.O.M.P.T. (Prompts for Restructuring Oral Muscular Phonetic Targets), Beckman Oral Motor Techniques®, The Kaufman Program for Apraxia, and The Sequential Oral Sensory (SOS) approach to feeding.
Megan Flaherty, M.S. OTR/L
Megan is a part time occupational therapist at Kidz Therapy Networks. She received her Master's of Science in Occupational Therapy at Towson University, though will always be a bulldog at heart as she received her Bachelor of Science in Family and Consumer Sciences with a major in child and family development from the University of Georgia. Megan has experience in a variety of settings, including inpatient rehabilitation where she worked with adults and pediatrics which included the services of neurology, thoracic surgery, orthopedics, cardiology, vascular, oncology, and intensive care units. Megan has also worked in early intervention, where she provided home and early childhood community program based OT to children ages birth through three years old. Megan has always had a love for working with children and especially having the joy of celebrating each small (or big!) achievement with their families. She also enjoys reading, country music, walks with her chocolate lab, and spending time with her family.
Sumi Chatani, PT, DPT
Sumi is the part-time physical therapist at Kidz Therapy Networks. Sumi graduated from Knox College in Illinois with a Bachelors of Arts degree in Biopsychology in 2000. She completed her Doctorate in Physical Therapy at Emory University in 2004. She has 8 years experience in outpatient, home health and aquatic therapy for pediatrics.
Teresa Nguyen, M.S. OTR/L
Teresa is a full-time Occupational Therapist at Kidz Therapy Networks. She received her Master's of Science in Occupational Therapy at Brenau University. Teresa has experience in a variety of diverse settings including the school system, inpatient adult rehabilitation, outpatient adult mental health, and outpatient pediatric settings. However, she truly enjoys working with children and their families to help make children's everyday life more independent and fulfilling. Teresa also enjoys exploring Atlanta's parks with her dog, trying out new hobbies, and relaxing at home with a good book.
TESTIMONIALS
Family Feedback:
DJ started with Kidz Therapy Networks in August.  His greatest challenge was bike riding, but with the help of his therapist, he is now riding his bike.  This is a huge accomplishment we are all celebrating.  Thanks a lot!  – Mrs. W
My children, D and S, have been going to therapy at Kidz Therapy Networks.  They both have Autism, and benefit greatly from the therapists who provide them with Speech Therapy and Occupational Therapy.  Because the clinic is relatively small, my kids have really progressed from the one on one therapy and attention…  – Mrs. D
I am writing in reference to Kidz Therapy Networks. I have seen major improvement in my son's communication skills as well as fine motor skills. There has also been significant behavior issues resolved with the help of his therapists. This therapy center sees children as children and not as a number or dollar sign. My son is 6 years old and has been diagnosed with Autism. I am confident that with the proper tools and help of his therapists he can lead a successful life… – Mrs. S
To Jill and everyone at Kidz Therapy Networks, first of all, let me say a big "Thank YOU!" for all you have done for M.  I, my husband, and everyone in our circle have noticed a difference in his attitude, behavior, and his ability to control his emotions.  You've helped enable him to be a little boy again!  We have implemented many of the therapy suggestions you gave us in order for M to continue to practice them here and at home, including making a "tent retreat" of blankets and sheets.  I only wish we had/could afford to purchase some of the incredible tools you have in the gym.  He constantly speaks of the swing, the weighted bags, and other items as in, "I could calm down if I only had a (fill in the blank.)"…Thank you again for working so hard.  You are changing lives in the most incredible ways. – Mrs. M
Kim Dontje –
I can't express my gratitude enough for the amazing team of professionals at Kidz Therapy Network. Caroline is always accommodating with scheduling. I have 2 children who have occupational therapy there and we live 40 min away. It helps to coordinate their appointments for the same time. Erika and Teresa have been working with my children for over a year. The OT's help my children learn to work well together not to mention all the other strategies they have taught them to cope better with everyday life. I would highly recommend bringing your children to Kids Therapy Networks!
Community Feedback:
My Name is Becky Carty and I am the Director of Ivy League Montessori School in Cumming, Georgia.  We are a small private school with a student population of 75 students, ranging in age from 2 1/2 years to 12 years old.  Because Montessori is known for providing an education very different from mainstream schools, physicians, and other educators often refer children to us that do not fit the "traditional mold."  Often children that would have difficulty in another environment, thrive here.  However, there have always been children in our classrooms that we have not been able to help.  We are now fortunate to be able to partner with the wonderful OTs at Kidz Therapy Networks to help a much broader number of children.  We are very grateful to Kidz Therapy Networks for providing (free of charge!) an excellent workshop for our staff.  Their approach to child behavior is very compatible with Montessori philosophy.  We are very excited  that we now have a group of caring professionals that we can turn to for help and to provide OT to children who need it.  Often OT enables us to keep a child that we would other wise have to dismiss.  Kidz Therapy Networks are even able to provide OT for children on site, so busy parents will not have to disrupt their child's day for therapy.  Please feel free to contact me if you have any questions.  Thank you.
Talk to us about how we can help
Contact us today and let the KIDZ Team start helping your children today.